Cruising Campania, Italy: Calling All Captains
By Tourist on the Sea, held annually since 2013, is the brainchild of the southern Italian communications and marketing firm By Tourist. The latter focuses on promoting marine, culinary/lifestyle, and tourism opportunities along the Neapolitan coast. (Naples is one of many famous areas in the Campania region.) As the name suggests, By Tourist on the Sea targets yachting professionals, ranging from megayacht captains to charter brokers and journalists. In previous years, the event has introduced captains and more to not just excellent cruising grounds, but also superyacht facilities like marinas and refit yards. In the inaugural year, for example, By Tourist on the Sea took them to Piano di Sorrento, using Marina di Cassano as the daily jump-off point. Pompeii was a big attraction in 2014. Marina Molo Luise, in the heart of Naples, hosted the guests in 2015, with the city itself unfolding at their feet each day.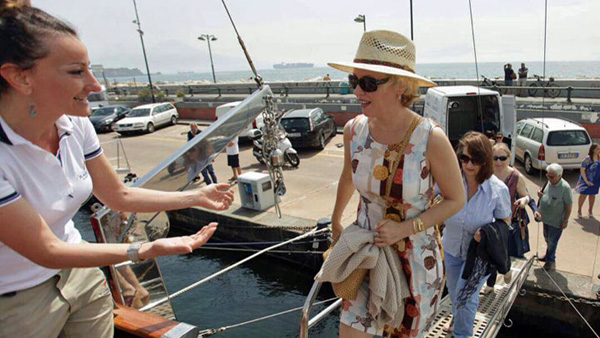 So, where will your captain be taken in Campania this March—from March 17 to 20, specifically? How do Positano (at top), Amalfi, Capri, and Procida sound? It's exclusively for captains, too, to ensure they—and, by extension, you—get expert understanding and first-hand knowledge of the area. (Journalists and charter brokers will be on a separate subsequent excursion.) A highlight: cruising the Punta Campanella Marine Reserve. Underwater grottoes, ancient ruins, and colorful flora and fauna are all found here. It's a popular diving spot, too.
No visit to Campania (or anywhere in Italy, really) is complete without a gastronomic experience. By Tourist on the Sea is taking captains to Quattro Passi, a Michelin-starred restaurant in Nerano. It's set among lemon groves in the hillside. And for superyacht facilities, there's a visit planned to Palumbo, in Naples.
For more details or to register, email By Tourist on the Sea.